About Me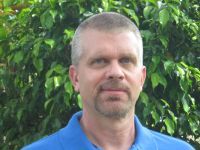 Graduated with academic excellence from The Humanities Center Institute for Allied Health/School of Massage, located in Pinellas Park, FL in November of 1998. Certified in Basic Swedish massage, Integative Relaxational massage and Neuromuscular therapies, including Trigger Point therapy, Myofascial Release techniques, Muscle Energy techniques and Positional Release techniques.
Licensed with the State of Florida as a massage therapist since 1999. Florida License Number: MA28374.
Professional member of the American Massage Therapy Association (AMTA) since 1999.
My office hours are By Appointment Only, Monday through Sunday. To schedule an appointment, please call or text me at 813-361-8770. Same day appointments are welcome.